Every kid needs two things- a great blanket and a great lovey! Ok, well, maybe there are a few other important things, like people who love him or her, food, shelter, but after that a special blanket and lovey are most certainly tops.
Insert
HappyLittleMonkey
- where blankets are my specialty and the foundation for my shops.
HappyLittleMonkey
Swaddling Blankets come in so many options now- with burp cloths, monogrammed, appliqued, with bibs, and more. You can customize a set to meet your gift-giving desires and be confident that your gift will be unique and loved.
EVERY baby deserves their very own blanket, making my extra large swaddling blankets that will do their job by swaddling the perfect gift! Later these blankets will become a multi-functional blanket (play surface, nursing cover, carseat cover, best friend, capes, travel companion, toddler bed blanket, and more). Our kids are ages 3 and 4 and they still choose to use these blankets at bedtime, travel time, and more.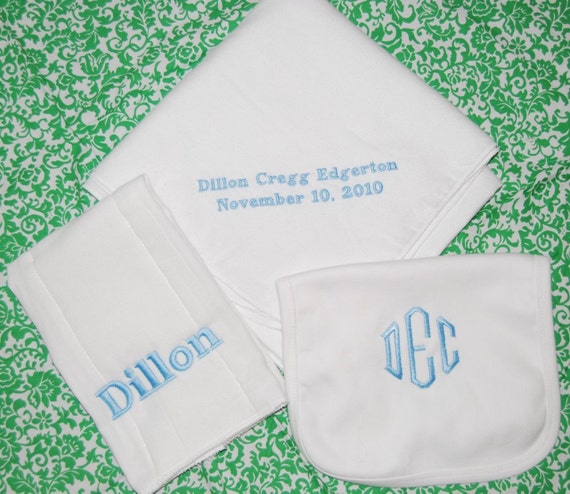 Fully personalized newborn gift set- personalize with names, initials, birth date and more!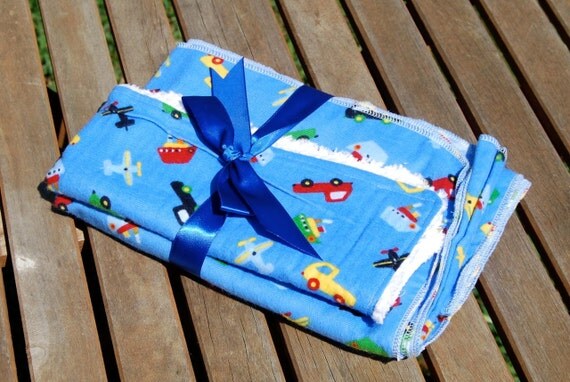 The Premium HappyLittleMonkey Swaddling Blanket and Burp Cloth Set- Many other prints available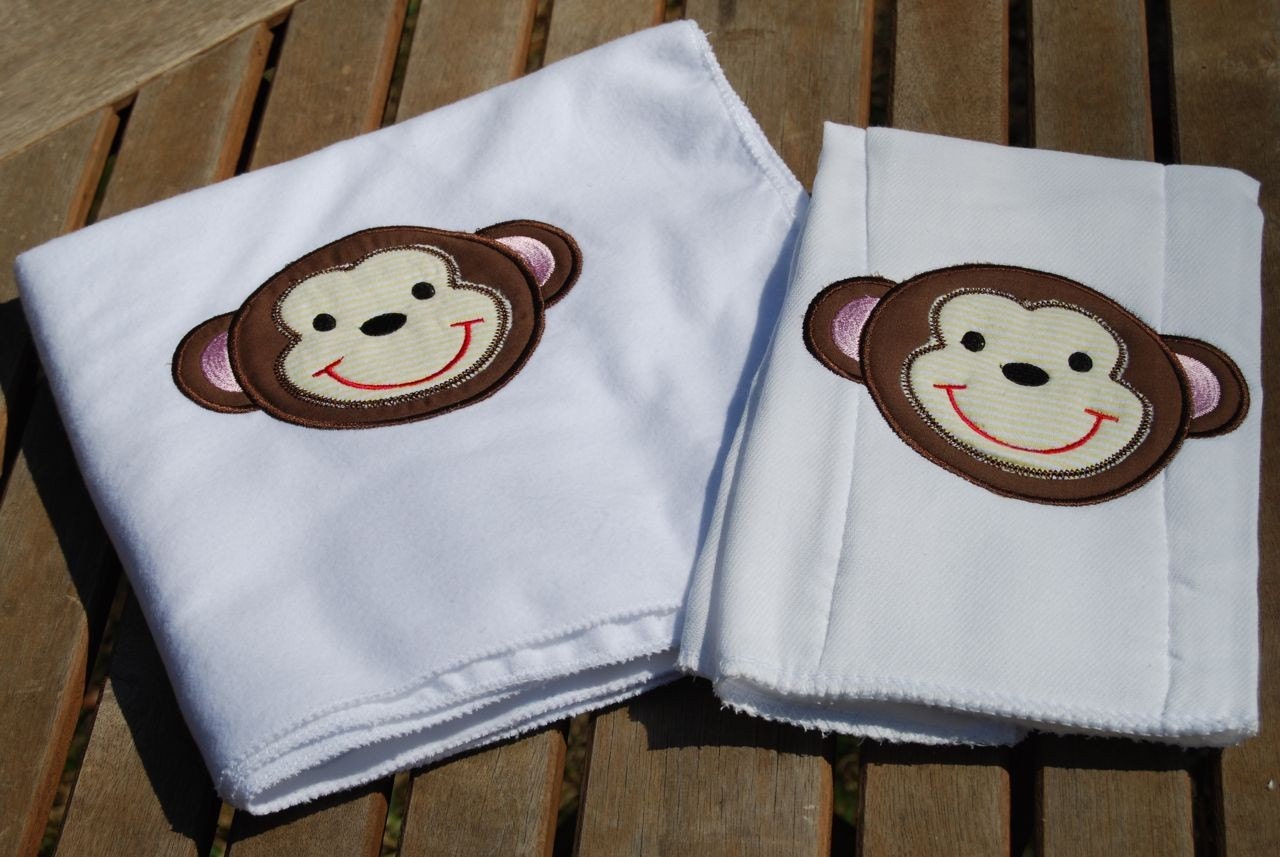 Appliqued HappyLittleMonkey Swaddling Blanket and Burp Cloth Sets- Personalize and Customize with your choice of applique
Sets of 2 HappyLittleMonkey Swaddling Blankets- COMING SOON!
HappyLittleMonkey Swaddling Blankets are extra-large at 40" x 40", 100% cotton flannel, and professionally finished with rounded corners and a serged edge. They are easy to care for with wash machine wash and dry. For more information on swaddling, please see my post
Swaddling a Baby: In our experience
. The ability to properly and safely swaddle a baby can be easily learned and will help baby to sleep better, which makes for happier parents. It also allows parents to use blankets for swaddling which can be used for so many other things when swaddling is done.
Is it Baby's First Christmas? We can create the perfect blanket for the holiday which will be treasured for years. These are super-functional and great for pictures, parties, parades, bed accents, and snuggling.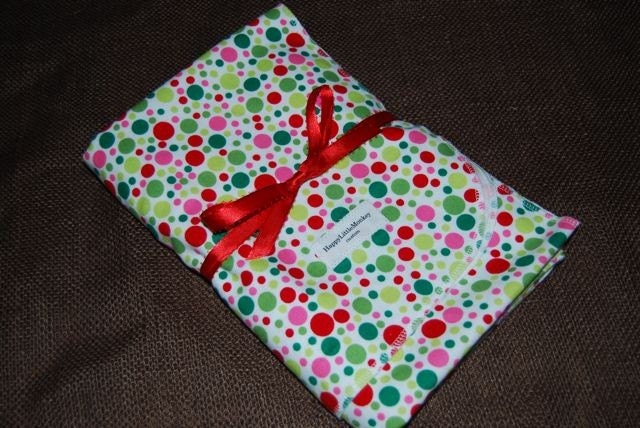 In our house, loveys are the next best thing to blankets and my daughter never leaves home without her bunny. Well, actually, there was one trip and it was not good so we won't do that again.
When I give a Swaddling Blanket gift, one of my favorite additions is an Organic Lovey Blankie from
Little Speckled Frog
. This awesome mom-run-business is chock full of eco-friendly and chic gifts. Best of all, she is having the best sale I have ever seen her have, for today (Cyber Monday) only- 40% off! Hurry, her sale ends at midnight. Go "like"
her page on Facebook
to get the code.
Swing on over and visit her shop!